The only way to stand out in today's world is to be different from all other professionals out there who do what you do.
The market is so crowded that your ideal clients won't even notice you unless you position yourself under a different light.
They won't pay attention to your content.
Yes, that very same content you put so much time and effort to create when you'd rather be helping people.
How to stand out with integrity and authenticity (and without the hype)
So the goal here is to position yourself in the market in a way that makes you stand out from the other professionals.
But you also want to do it…
– …in a way that feels good,
-…it's aligned with your values, and
-…helps your ideal clients pay attention to your work.
You can do all that by being YOU.
5 things that make you different (so you can stand out)
I've discovered 5 things that make you unique.
They reflect who you are.
And when you are intentional about sharing them in all your marketing communications, you'll put yourself under a different light that feels great to you and will attract your ideal clients.
1) Your personal values (motivations)
What is important to you? What do you care about?
That really matters.
Apart from making a difference in other peoples lives, you have other motivations for doing what you do. We all have them.
Maybe you are the type of person who wants to look great, and enjoy a luxury lifestyle,
Maybe you want to achieve success and be a top-notch coach (or healer)
Maybe you want to be of service while having all the freedom to live as you please.
Maybe you are really motivated to learn and become an expert in one topic.
Or maybe it's something else!
Your motivations are what they are. None of them are wrong, nor right.
They are perfect, as long as they truly reflect your values.
You want to infuse your business with those values too. Highlight them, because they make you different from the coach or healer next door.
And by doing so, you'll attract the kind of clients who value those things, too.
How do you get clear about who you are and what you care about?
Go take my quiz What makes you different?. It's free.
It will give you an 8-page pdf full of ideas and tips about who you are.
2/ Your Life Lessons (personal experiences)
You've gone through tough moments.
I know I have.
And they have made you stronger and wiser.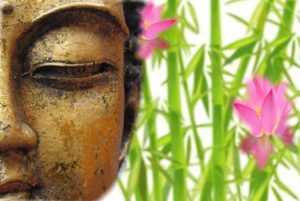 Sharing those experiences and the wisdom you've achieved with them will make you one of a kind.
Even if someone else has gone through something similar, their lessons are not the same. The wisdom nuggets they got from going through that are different from yours.
Besides that, sharing your life experiences will show you are a real.
Who isn't tired of the "perfect" professional? That might have been appealing in the past, but it isn't anymore.
We only want to deal with real people, with flaws and gifts. Because that is who we are, too.
3) Your toolbox (particular mix of techniques you use)
I am a multitalented, curious woman, so most of my clients and readers are too.
I'm also a personal growth junkie and I'm always learning a new technique or tool.
You probably have a big bunch of tools in your toolbox, too.
Mine are EFT tapping, Archetypes, Personality types, graphology, intuition, and even energy work. I blend those into my coaching practice, but I don't necessarily talk about all of them in my articles.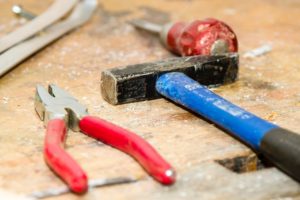 I've chosen to highlight a few, though:
Archetypes, personality types, EFT tapping and coaching.
That's one way in which I'm different from other coaches.
If you don't resonate with those tools, then you are not my ideal client. But if you do then we are probably a great fit. And those who prefer other tools will find someone else is a better fit for them.
You have your own tools and use them differently than I do.
4) Your signature process (your solution)
A signature process, or signature system as it is also known, is a step-by-step process you take your clients through to help them achieve a specific result.
And it's uniquely yours!
I just love helping others design their own signature systems. It comes really easy to me.
I use their ideal clients' archetypes to help them do it, and for what I know I'm the only one using that approach.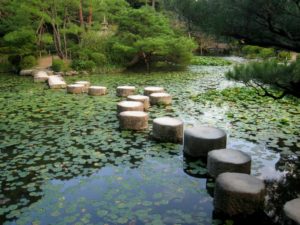 Helping others design their signature process it is one of my greatest joys because I know how much of a difference it can make in your practice when you have your own.
I created my first signature process (my F.A.C.I.L. career change system) back in 2009, while attending Marcia Bench's program "Purposeful Branding Secrets".
Having my own signature system made a huge difference. Especially during my enrolling conversations with potential clients. It increased my self-confidence, and their trust in me as well.
I really encourage you to have yours if you still don't. It will make your life a lot easier and fun, too!
5) Your ideal clients (who you love to work with and who you don't want to work with)
Surprised this is also something that makes you different?
-Who do you love to work with?
-Who do you understand best?
-Who do you love to be around?
We all have people we love, and people we'll rather not have any contact with.
As professionals, we have the same preferences.
For example, I remember when I was working as a career change coach, I always refused working with very young people. I knew my ideal clients were smart, multitalented women in midlife and I always loved working with them.
I understood them really well, spoke their language and my signature process included exercises that younger people would find useless but were ideal for my clients.
The same applies to you.
Become crystal clear about who you love to work with and focus on helping them.
Not every professional who does what you do will want to work with your ideal clients. And that creates a natural differentiation between both of you.
You could even become a referral partners when appropriate.
See?
There are many things you can do to differentiate your self and stand out in the marketplace, but all of them are based upon having a deep understanding of who you are.
My Quiz will help you know yourself.
You can take it for free by visiting:
http://www.DiscoverYourDifference.com
Guardar
Guardar
Guardar
Guardar