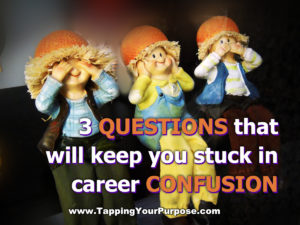 When dealing with matters that affect our future, happiness and safety, (and making a career change will influence those three) our rational minds tend to go into overdrive.
The mind, in its attempt to make things safer for us, can easily over complicate things.
We do that by asking the wrong questions, questions that will keep us stuck in analysis paralysis.  I know that's typically true for me.
There are 3 questions in particular that need some tweaking Continue reading →