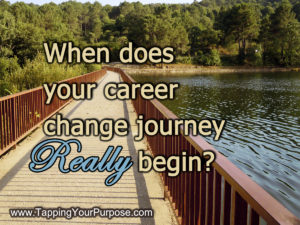 Most of us fell into our careers.
It wasn't a conscious choice based on what would make us happy. Instead, a mixture of chance, false expectations, pressure from our parents, unrealistic dreams and pure misinformation led many of us into a career path of frustration and disappointment.
No wonder then that around 30 or 40, after we've spent some time dealing with the hard reality of a soulless job, we come to the conclusion that what we are doing it's no longer enough.
We feel that something important is missing. And that dissatisfaction it's Continue reading →