You'll never be happy in a career that is misaligned with your values or doesn't allow you to play to your strengths. Period.
And so, many of us ended up at the wrong career because we lacked enough clarity about who we are and what's important to us. Because, to put it simply, knowing who you are is an essential requirement for career happiness.
You need to understand who you are.
Understanding yourself and others has many advantages.
It will not only give you a strong sense of clarity about what career is right for you, it will also help you enjoy better relationships or raise your self esteem.
And it can be a lot of fun, too!
During the years I've used many, many different personality tests. From the conventional, more scientifically validated personality test to the more intuitive ones.
My curious mind has led me to try them all.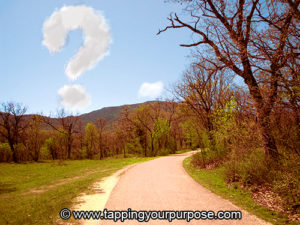 I'm very curious and I have an open mind for these topics, so I'm always willing to explore any try out any tool that promises to tell me more things about who I am. And then afterwards I always take some time to reflect and check against my inner wisdom the accuracy of the information that I've received.
NOTE: (By the way, I'm currently giving the final touches to the "Your Personal Map to Meaning" Quiz designed to help you gain the a better understanding of who you truly are. (Hint: it reveals your current Archetype Allies!).
If you want to be notified once is ready,  just fill up this form I'll make sure you get access to it a soon as it's ready. (Coming soon!))
Some tests have decades of research to back them up, like the MBTI or the Strengths assessment. A bunch of them were really useful to me but others gave me the information in such complicated language that I couldn't make use of them… until other tests clarified the results further for me.
Some tests are more intuitive or even esoteric in nature, like numerology or the enneagram. I believe that even those tests that are not scientifically validated have a gift. They can help you go inwards and accept qualities you've always knew you had but were unwilling to embrace.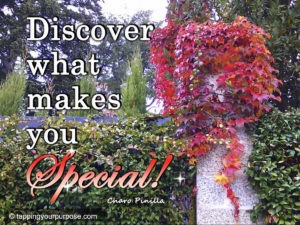 Based on all these years of taking personality tests myself, I've made a list of my favorite self discovery tools that have helped me and my clients the most.
If any of these tests doesn't work for you, go try the next one till you find the information you need. In fact I always suggest to use at least a couple personality tests to gain a higher level of clarity and confidence in your own talents and personality style.
My top 7 personality tests
I need to add a note here. This is my current list as in November 2016. But of course, since I will continue exploring, this list can change and be different in the future.
My favorite personality tests (ordered from less to more)
Top #7 Your Interest Inventory
Top #6 The Fascination Advantage
Top #5 Multiple Intelligences
Top #4 Strengths Assessment
Top #3 Myers Briggs Personality Type
(with a focus on your cognitive processes)
Top #2  Handwriting analysis
Top #1 Your Archetype Allies Test.
Again, if you want to be notified when the "Your Personal Map to Meaning" Quiz is released, make sure to fill up this form and I'll contact you once it's ready.
Do you have a favorite personality test? I'd love to hear about it. Please share it in the comments below.
Guardar
Guardar